Dries Depoorter is an artist working with technology. His work addresses themes such as artificial intelligence, privacy, and surveillance. Among his creations are apps, games, and interactive installations. Dries's artwork is situated both online as well as in the physical space and spans a range of different media. His latest project is Die with me, a chatroom app that you can only use when your phone has less than 5% battery power.
You describe yourself as an artist who works with technology. What has triggered you to enter this space?
I do not believe there has been a specific moment or event that has really incited me to do this. As far as I remember, I have always been interested in technology. That is why initially I studied electronics. But after a period of six years of vocational training, I missed doing something creative: I had to deal with a lot of rules, there always seemed to be only one correct way of doing things. I therefore decided to continue my training by entering art school in Ghent (KASK). My sister, the photographer Bieke Depoorter, played an important role in making this decision. She helped me see a more creative future beyond the vocational world I was familiar with. After art school, I started working in advertising as a concept provider, where my job was to come up with concepts and ideas for customers. I did that for two years.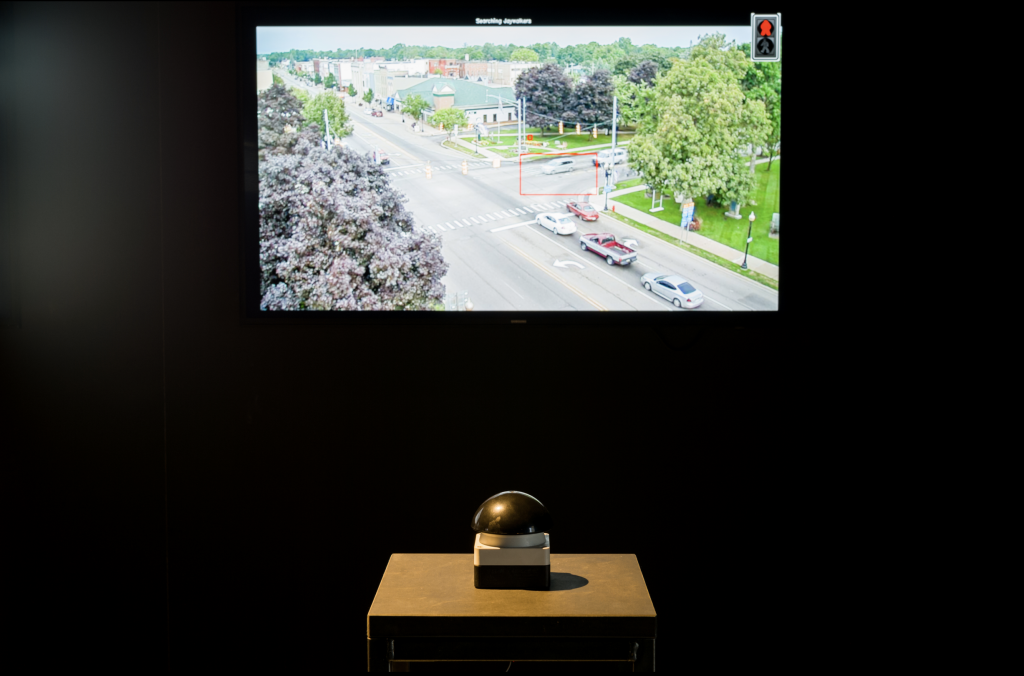 Throughout my training and early professional experiences, I have always been working on personal, artistic projects. After about seven years I was able to start doing this for a living, and as of recently, I will be doing this independently for about three years. Sometimes, I still do advertising jobs, but about ninety percent of what I do is artistic work.
Can you talk a little bit about your current focus as an artist?
It is difficult to pinpoint an exact focus. Looking back, I can see a number of recurrent themes in my work, including privacy. But I would not say that while creating a work I am particularly focused on a topic. My work also is not forever – I am always a fan of my most recent work, but these creations also disappear after a couple of years. I only show about twenty-five percent of what I do on my website, so you could say that I am always actively curating my own work online. Something that has quite intensively held my attention recently is machine learning or artificial intelligence. I am doing a lot of experiments in that domain, and I think that in the coming years a number of resulting ideas will be put online. This also involves a lot of experimentation, for instance in exploring what can be done with public, open data. I can also reveal that in 2019 I will publish an actual book with a Parisian publisher, so I spend a lot of time on that. The book itself is the project– it is not a written book. The rest of time I am busy giving lectures, presenting at festivals, or working on commissions.
What does your creative process look like?
A lot of it starts with research: I use an app on my phone to constantly take notes of loose ideas and spontaneous insights. After a couple of weeks I return to those ideas. I would say that each work has its own particular origin. A lot of my creations are commissions, for instance for festivals, certain organizations or gallery. They for instance give me input in the form of a theme for a certain exhibition or ask me to realize a certain concept. Of course, there is also spontaneous work, or work that does not have a predefined 'customer'. A recent example is 'Die with Me', which I created together with a friend.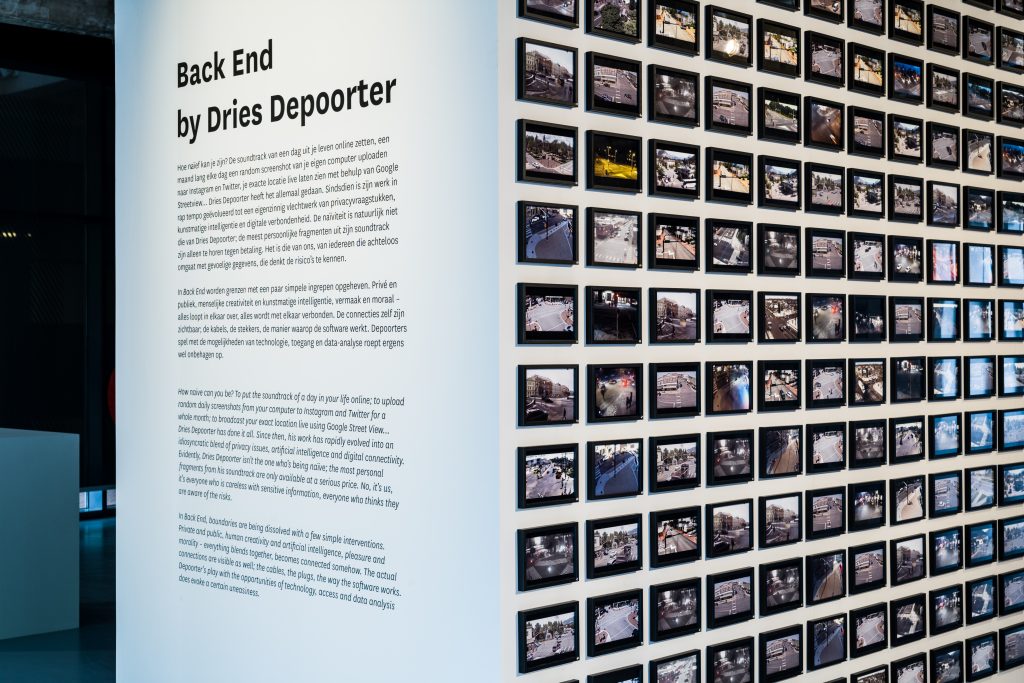 All in all, I would say that there is no strict process or strategy behind all of this work. I like to spend a lot of time on ideas that I am enthusiastic about. What I also try to do, is think within my own skillset. If I decide to accept a project, I always take into account whether or not I am able to build it myself. So I like to keep things close to myself and my own skills.
Who or what are your inspirations?
An important influence for me is Kyle McDonald, an artist who works with code. Something I do want to point out, and which a lot of people might find difficult to understand, is the fact that I am not really interested in art history or the work of painters and so forth.
What are your ideas on the role of artists in tech?
Some of my work points out the dangers of technology. A number of them are on the edge of what can or cannot be allowed. For instance, a creation of mine called TinderIn showed pictures from people's Tinder profiles alongside those of their Linkedin. I did not ask people's permission to do this, so I got a lot of comments on that. However, the project went viral almost immediately, and it would have been another creation if I had first asked permission to do it. Now I have gotten better at those things, and I try to get sound legal advice when I am unsure about certain aspects of my work.
For me, it also important that my work can be understood, for instance by young people. Even though some young people might not be interested in privacy, I can make that topic more tangible for them through my work. Even though it is only present in some of my work, humour is also an important instrument to achieve this.
What are some memorable reactions your work received in that regard?
Some reactions that come to mind are associated with works like Jaywalking and its follow-up project Jaywalking Frames, in which I use footage from unprotected cameras. This means that these cameras allow you to look into people's personal lives, their homes, etc. Every time I use this type of footage in a creation, people who are now aware of the existence of such cameras ask if I hacked them myself. The same holds for the scratch tickets I created. With these tickets, people could win a number of fake Instagram followers. It struck me that a lot of young people do not know that such fake followers exist. That is why I want my creations to actually function and to be live, not just mimicry.
Another, more recent work that received quite a response was Die with Me. This is an app that you can only open when you have less than 5% battery life left. The app then puts you in a chatroom with other people that also have a dying battery. You are quite anonymous in this environment, all you see is each other's battery status. The app allows you to get to know other people, which leads to interesting interactions. The Die with Me app went viral; it was number one in the Apple app store for two weeks and also got covered by the BBC, CNN, the Washington post and a number of important tech blogs. This creation summarizes some important aspects of my work: it illustrates problems with technology in a playful way, so that youngsters can understand them. The fact that such an app can also be successful and popular as a product is of course very motivating. I also realize now that a lot of these concepts were already on my mind in art school, but there the trend seems to be to overcomplicate art. I am a supporter of works of art that are more accessible, and I think this is also in part where the success of apps like 'Die with Me' comes from.
If you had to recommend one book, what would that be?
That would be Ross Goodwin's 1 the Road (2018), a book written by a neural network. This project, which makes for a very interesting read, was created using a car full of sensors sponsored by Google. The idea of letting algorithms write a book is of course not new, but this one is particularly well done. The introduction to the book is also highly recommended.